Post by Mirage Arena Mod on Apr 22, 2019 8:20:28 GMT -5
[googlefont=Roboto|Oswald] [newclass=.postskeleton]width:574px;overflow:hidden;background:url(https://66.media.tumblr.com/022a648f32c4150dfe94297306cda197/tumblr_paih1vcd3S1sp49jlo1_r1_1280.png);height:500px;border:10px solid #ccc;[/newclass] [newclass=.skeletontag]width:70%;padding:5px;border-bottom:1px dotted #aaa;padding-top:18px;font-family:georgia;font-size:9px;letter-spacing:1px;color:#999;text-align:justify;;[/newclass] [newclass=.skeletontag a]font-family:georgia!important;font-size:9px!important;letter-spacing:1px!important;color:#999!important;text-align:justify;font-style:italic!important;[/newclass] [newclass=.textanatomy]margin-top:100px;font-family:Oswald;text-shadow: #232323 3px 2px;font-size:50px;color:#eee;line-height:1.3em;text-align:justify;width:72%;transition:ease-in-out 0.5s[/newclass][newclass=.trianglehuman]width:0px;fixed;margin-top:120px;border-left:30px solid transparent;border-right:30px solid transparent;border-top:0px solid #transparent;border-bottom:40px solid rgba(237, 237, 237, 0.9);transition:ease-in-out 0.5s[/newclass] [newclass=.skeletonbody]width:100%;height:275px;background:rgba(237, 237, 237, 0.9);margin-top:00px;transition:ease-in-out 0.5s[/newclass] [newclass=.humanskeleton]width:57%;float:right;margin-right:20px;margin-top:20px;padding:10px;font-family:Roboto;font-size:12px;text-align:justify;color:#888;height:180px;overflow:auto;[/newclass][newclass=.humanskeleton b]color:#555;font-family:georgia;font-style:italic;[/newclass] [newclass=.postskeleton:hover .textanatomy]margin-top:30px;line-height:0.9em;transition:ease-in-out 0.5s[/newclass] [newclass=.postskeleton:hover .trianglehuman]margin-top:20px;transition:ease-in-out 0.5s[/newclass] [newclass=.postskeleton:hover .skeletonbody ]margin-top:0px;transition:ease-in-out 0.5s[/newclass] [newclass=.humanskeleton::-webkit-scrollbar ]width:3px;background:#444;border:1px solid #fff[/newclass] [newclass=.humanskeleton::-webkit-scrollbar-thumb ]background:#aaa;border-radius:10px 10px 10px 10px;border:none[/newclass][newclass=.mecred]width:494px;margin-top:5px;text-align:center;color:#333[/newclass][newclass=.mecred a]color:#333;text-decoration:none[/newclass] [nospaces]
[attr="class","postskeleton"]
[attr="class","textanatomy"]
HOLD
YOUR
CHOCOBOS!
[attr="class","trianglehuman"]
[attr="class","skeletonbody"]
[attr="class","skeletontag"]The Wiz Chocobo Post is having some trouble!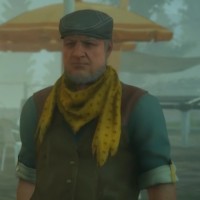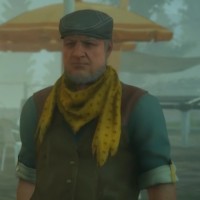 [attr="class","humanskeleton"]



The little stable was going toe to toe with some of its bigger competitors in the world of Chocobo Racing! It had a brand new stock of racing chocobos warming up in their hatchery. But they were robbed and left a ransom note! It stated that the Chocobos would only be returned after the Chocobo Race was completed, leaving them to fall behind the ranks.[break][break]



What's worse is that clutch was set to hatch soon. If they were to hatch away from their mothers and caretakers, it would be problematic! With a total of fifteen eggs, possibly a gold chocobo egg among them, it is a scramble to get them back safely! The Chocobos set to be sent for the races in the saucer refuse to cooperate until their eggs are back safely.






[break]