Post by Deleted on Nov 30, 2018 14:51:25 GMT -5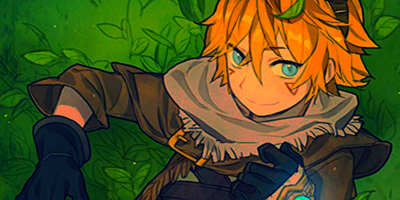 I WILL WALK MY OWN PATH. IT'S NOW OR NEVER.
ALEXIUS stumbled as he stepped out of his portal. He didn't really know where he was going to end up. But there was one thing that he honestly hadn't been expecting. Stepping into water. He actually found himself swearing as he stumbled and water swished and sloshed around his legs, the corridor of darkness he had created to leave The World That Never Was closed behind him..leaving him alone. Oh. Something had gone wrong, and Roxas had split up by accident. Well shit. He sighed softly at that. "Well..I guess I'm on my own now.." he said as he looked around. It was nighttime, which didn't really help things. But..well..he could see a beach. So that made him actually kind of hopeful. So Alexius bit down his frustration at this and made his way towards the beach, grumbling lightly as he made his way onto the beach itself.

"So..I guess I should find out where I ended up.." he mumbled as he slowly walked into town. What he saw actually confused him. Unlike what he had seen in the other worlds..this one looked like it was stuck in the past. Buildings were made of wood and stone. Sailing ships were everywhere. There was even a rampart for gods sake! It was almost like he had stepped back in time and ended up in Archipelago's historical age of piracy. With that in mind, he found himself walking through the nighttime area, blinking as he saw a nighttime crowd of what appeared to be exceedingly shady people. That actually made Alexius feel the need to reach back and touch the sword on his back. This area didn't exactly scare him. But it was very much a place that he felt like he needed some protection in. Still, he was at least able to read what signs he could see.

Eventually, he found a sign for a tavern, and made his way into it. As he stepped into the tavern, his lack of energy finally hit him, and he plodded his way over to the bar counter. "I'll just..t..take a room for a night.."he said as he slammed some of the coins from his home on the counter. They looked like gold coins, and luckily for him, that seemed to be the currency that this world used, as the barmaid gave him a key and told him that it was the last room on the right. And so, he collapsed on the bed in that room.

As the morning came, Alexius had to groan. Between the lack of curtains in his room, and the rowdy crowd within the tavern, he was up far earlier than he should have been. With that in mind, he had to groan as he got up and looked out of his window. Now that he could see the city in the light of day, he was correct in his assumption. This world seemed to be in the center of the age of piracy. At least, in some stereotypical sense, since that was really the only context he had for it. With that in mind, he just nodded and got ready for the day before walking out into the town square, beginning to wander a place that seemed to be called Port Royal, if any of the signs that he saw were anything to go by. Honestly..this place was interesting, and even though he seemed out of place, they didn't seem to pay any mind to him, which was nice.