Post by Naminé on Feb 17, 2019 17:57:15 GMT -5
"Wait...Did Prompto just call me the creeper's mother.......?"
Namine had the very delayed after thought while she was working her
Mind Manipulating
spell while rushing foward.
"That....That wasn't how this worked...that was how any of this worked."
The face under the hood didn't know what expression to make. It finally settled between amused and confused.
Prompto's attack blasted out behind her. She trusted the man and his aim to be true to their targets and not his her. The sparkling of what was once paper in her right hand and flashed into a solid form. It was now a pink and black keyblade that she used to slash at Nil with as he stepped back. However, instead of going for his mid section or his keyblade to try to knock it away, she aimed for his metal arm. Not once, but twice since the Behemoth was attempting to block. Swing from left to right, then backing up half step only to lunge forward and swing diagonal from upper right to lower left in a two strike combo.
Xion's keyblade had a two very unique effects on its own, as Nil was about to find out about at least one. The transformed Namine wasn't just going for vibrations that might through him of his game. She could have just let Prompto handle that with is bullets. At the end of her combo, wether her blade met with his, his metal arm, or any part of him, lightning jolted the person or thing it landed on. Metal conducted electricity, and between his arm and his blade, he was a walking lightning rod.
Xion/Namine admired Nil because he wasn't about to give up, even with being doubled teamed. Prompto was going after the same target too. It was clear that the gunslinger also caught onto what she had. But....But this didn't sit right with the Memory Witch. She risked looking over at Nil's partner. Was she biding time, charging up for something big. Her eyes turned towards Nil and then looked down at her fake keyblade. The wheels in her head were turning as she tried to come up with some kind of resolve.
An object glowing in front of her made the fake Xion look towards it. Nil was about to cast something and judging by her proximity and the angle of his had, it was coming her way. Seeing the light gave her an idea, tagging teaming one opponent wasn't right when there was two targets. It wasn't a life or death situation. Time to even things out.
Aqua blue eyes and black hair could just be seen within the darkness of the hood. Xion stared directed into the glow of Nil's paw. Her face screwed up into a intense determination. This was an expression that made Namine like Xion so much. Her gloved hand tighten around the handle of her blade. The spell was fired and Xion/Namine took it head on without flinching. The spell blasted the hood off of her head and a young girl that looked similar to Namine stumbled forward a bit then drove her blade into the ground to keep her balance. Namine was the white light, Xion was the black shadow, and Kairi was the colorful somebody. Namine had called upon them all for this tournament.
Xion winced but stood back up to her full height. Nil had given her exactly what she had needed. Prompto's voice came from next to her and she nodded as she got into Xion's Battle stance as prompto gave her the second part of what she needed. The air started to sparkle.
"I have to go on!"
Xion's keyblade wrapped itself in light as the air around them sparkled, an Aura pulsed off of her form and Prompto's bullets went off. The girl then rushed forward practically at the speed of light. She brandished her keyblade in one hand this time, instead of both. She darted around both opponents delivering a flurry of strikes as she raced Prompto's bullets to the targets.
Finally Xion/ Namine came to a skidding halt in front of Beatrix. Her keyblade spun around her hand before she grasped it firmly and thrusted it up in the air.
"Heal!"
A green light washed over the transformed girl as her energy came back up and some of her wounds healed after her
Event Horizon.
Namine knew she didn't have to strength to pull off the final Limit as well. Nil's Ice attack and Holy had taking more out of her then she had anticipated. Final limit was a double edged sword and would have been dangerous to attempt even if she hadn't taking on that much damage at the time. After all, She wasn't actually Xion.
After her quick heal, the determined face girl squared off with Beatrix. Her right arm pointed her keyblade up at the swordswoman. Namine/Xion didn't know what type of person Beatrix was, and she didn't want to be taken off guard if the woman chose to strike suddenly. She had seen her other friends fall for that so many times because they were mostly kind hearted. She chose to learn from this . Her eyes scanned the woman curiously and with slight concern too.
"Are you good to go on?"
She asked politely but with bated breath. This day had taken a toll on them all for sure.
---
Mind Manipulating:
Draws in book to change her appearance into another female from Sora's memories. She is able to use their basic weapons and abilities. Her power will only be half of the original persons. If she uses the abilities of the person then she can only use two. That person's cooldowns and durations will apply, other durations and cooldowns that are of characters that are not currently taken be a member of this site will be given out fairly if used and are subject to editing for fairness. If she turns into a person then she can't turn into someone else on the same turn. She has to turn back into original self, wait for her cooldown, and then she may turn into someone else.
Duration for combat: 2 posts
Duration for non-combat: None, she is just in that person's form to play mind games.
Cooldown: 2 posts
Form: Xion
This character is a taken character. All weapon and Abilities are taken from that profile.
Profile: khmm.boards.net/thread/789/xion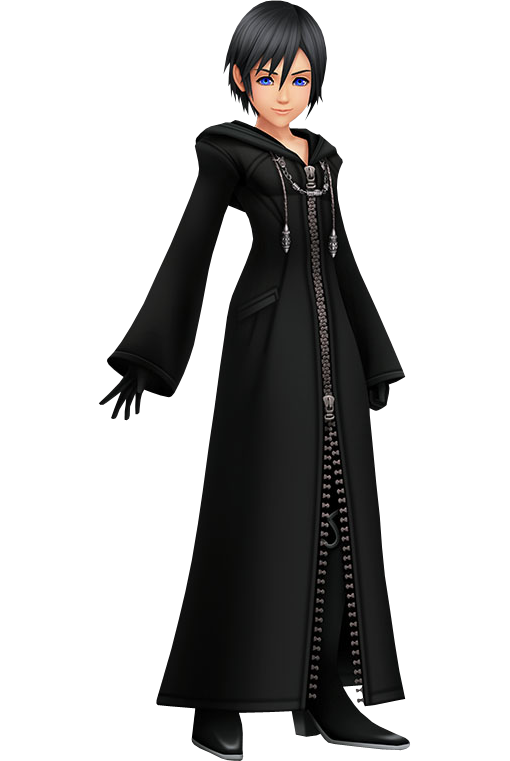 Weapon:
Sign Of Innocence is a Keyblade that has the ability to strengthen Magic attacks against enemies/opponents.
~Thunder Finish [Enabled by Sign of Innocence Keyblade; Possibly Jolt opponents at the end of a strike combo.]
~Magic Bracer [Finish Casting a spell even when an opponent lands a hit.]
Ability 1: Event Horizon
-Darts around the battle area with a Keyblade that is wrapped with Light, dealing heavy damage to opponents with a boost in Strength. Cooldown - 4 posts

Ablility2: Cure: Short cast of magic that allows user to regain a small amount of health. Cooldown - 1 post


---
Durations:
Mind Manipulating 1/2
Cooldowns:
Data Namine: 1/3
Event Horizon: 0/4 (Any Limit break)
Cure: 0/1
Summons left on field:
Creepers 2/3
@generalbeatrix
Nil
Prompto Argentum